The AA has called on the government to take 'urgent' action to help ramp up the rollout of on-street electric vehicle chargers in the UK – especially in rural areas.

The government launched an On-street Residential Chargepoint Scheme (ORCS) in 2017, that initially covered 75% – reduced to 60% on April 1 this year – of the cost for local authorities to install on-street chargers, to ensure owners of EVs who didn't have access to private off-street charging had somewhere to plug them in.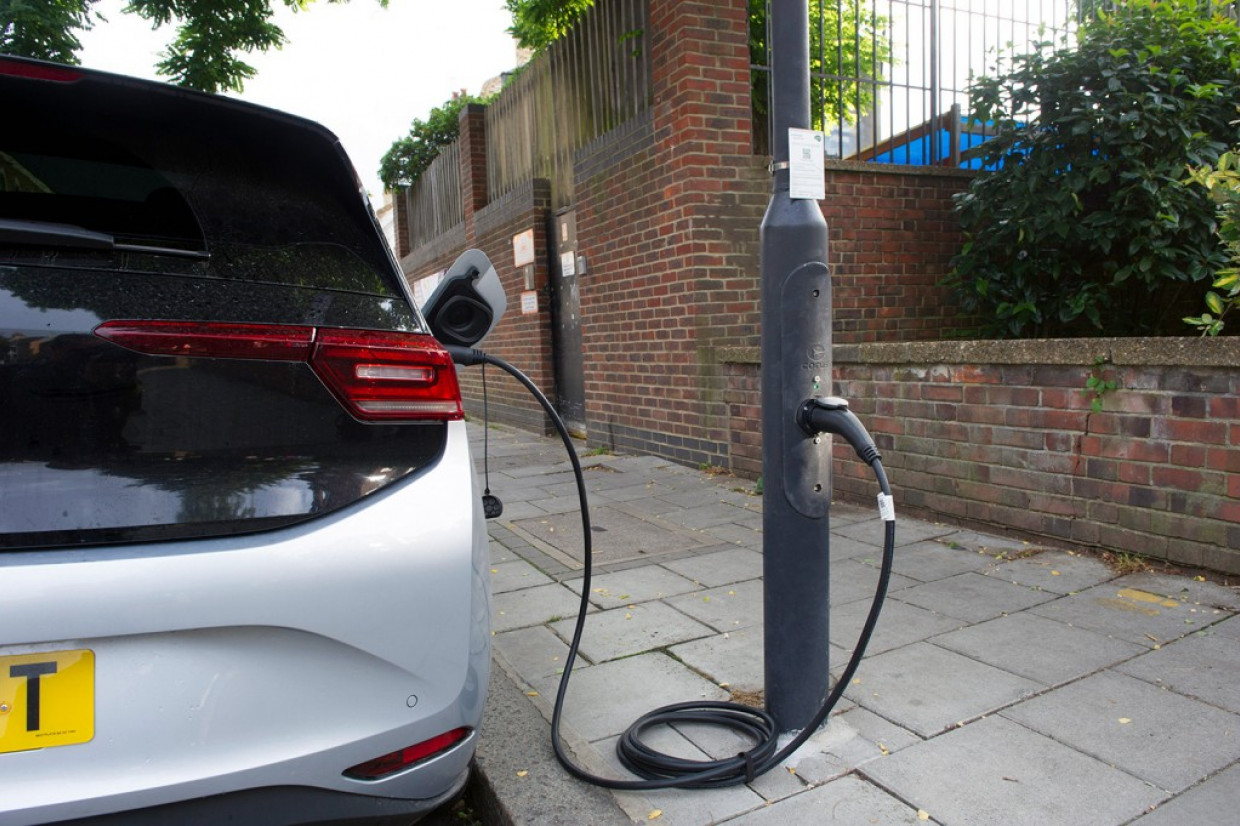 But the latest Department for Transport (DfT) data shows that on July 1 2022 just 2869 on-start chargers have been installed in the scheme since 2017, spread across 95 local authorities. The DfT says that 9543 further installations have been approved.
In total, there were 32,011 public electric vehicle charging devices installed in the UK as of July 1 2022, an increase of 31 per cent compared to July 1 2021. That number includes 5974 rapid chargers, which was also a year-on-year increase of 31 per cent.
The AA says that the slow rollout of on-street chargers under the ORCS scheme riskers hindering the take-up of electric vehicles. Jack Cousens, the motoring association's road policy chief, said: "Drivers without dedicated off-street parking looking to switch to electric cars want to have the option for cheaper, affordable charging close to home rather than be reliant on the rapid network.
"The transition to electric needs to convince people that they can easily find a charge, but we need a mix of charging speeds to make life simple for everyone. But there are huge swathes of the country without any on-street charging and that needs to be rectified urgently."
Citing government figures that shows at least 125,000 on-street chargers would be needed to meet the demand of the estimated 40% of UK households without the off-street parking, Cousens added: "So much focus has been placed on the rapid and ultra-rapid network but many will be crying out for action closer to home. We are also concerned that rural areas could be left miles behind as on-street charging is often considered to be just an urban problem."
The uneven spread of public vehicle charging points in the UK is also highlighted in the latest DfT data, which is drawn from Zap Map. London leads the way, with 116 charging points per 100,000 people. That is more than double the next highest region, Scotland, with had 55 chargers per 100,000 people.
The South East (44), North East (43) and South West (39) were next up. The worst regions were the North West, with 27 charging points per 100,000 people, and Northern Ireland – with just 17.
Northern Ireland is lagging behind even more when it comes to rapid chargers, with just 1.1 chargers per 100,000 people. Scotland leads the way, with 14.2 chargers per 100,000 people.
The North East has the second highest number of rapid chargers with 10.5 per 100,000 people, ahead of the West Midlands (9.8), South West (9.5), East Midlands (9.1), South West (9.0), Humber (8.9) and London (8.4).
Notably, the provision of charging points in Northern Ireland actually fell from April 1 to July 1 this year, with 20 charging points and four rapid charging points being lost from public use. While the DfT data does not give reasons, it suggested that faulty, maintenance and other restrictions could be responsible.
For all your charging requirements, EVConnectors LEAD THE CHARGE.
Type 1 & 2 Charging Cables, Mobile Charging, Accessories and more. Click here for more details